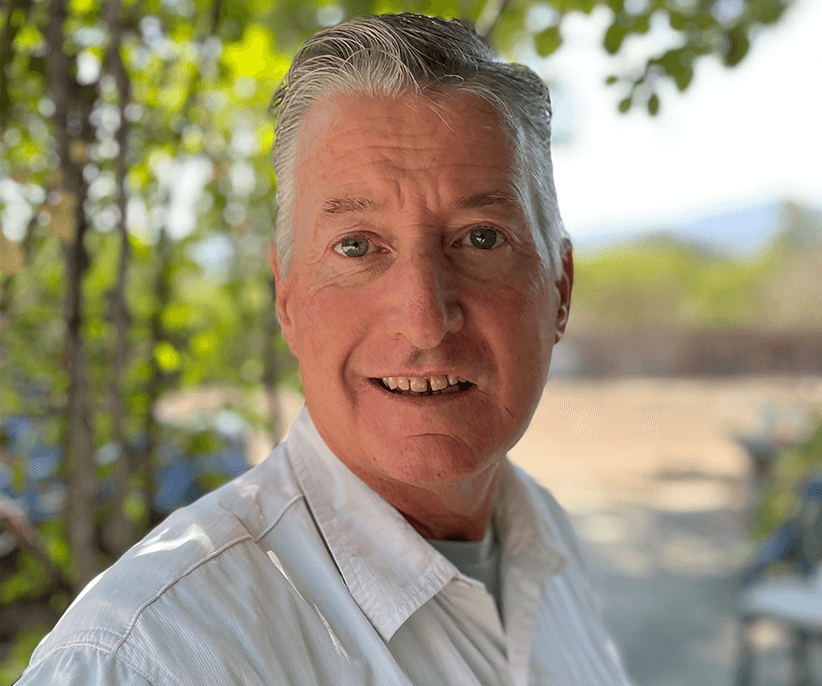 TYPE OF STROKE: HEMORRHAGIC
While sitting down to watch a football game in December of 2019, my left hand unintentionally released a bottle of water twice, which was very strange, followed by a very severe headache on my right side.  Then the left side of my face, arm and leg began to go numb.  Remembering the Good Samaritan billboard about the signs of a stroke, I passed by every day on Hwy 85, I yelled for my son to come help me, I need to get to the emergency room.  I'm having a stroke!  My son managed to get me into the car and off to the hospital.    The doctors determined it was a hemorrhagic stroke, and while the root cause was not conclusive, they felt my high bold pressure was a contributor.  After a week in ICU, I was stable enough to be transferred to in-patient rehabilitation at Mission Oaks.

The stroke affected my left side, and my daily rehabilitation began with me being in a wheelchair.  While the stroke impacted my mobility, my speech and cognitive skills seemed to be intact. My team of therapists were amazing, and they pushed me hard, but no one was more determined than I was to heal and get stronger.  I was mentally determined, and I was going to persevere and get better–no matter what it took.  Prior to the stroke, I enjoyed riding my horse, fly- fishing and being outdoors when I wasn't working in the semiconductor space in California's Silicon Valley.  All I kept thinking about was healing and getting strong enough so I could get back on my horse and enjoy a ride.  I had to do it and told my wife that getting back home with the family and going for a ride was my goal.  But let me be clear, I was currently in a rehabilitation hospital after previously being in ICU for a week.  Every day was hours of OT and PT exercise and I had managed to get out of the wheelchair and started to walk with a cane.  I will never forget the day when one of my therapists asked me during an exercise session if I had any special requests or ideas that would help with the rehabilitation.  My answer was immediate, I said I would like to see my horse.  I was constantly visualizing myself riding the horse again, but I wanted to see it for real.  Well, never in my wildest dreams did I think I would see the horse at the hospital, but I did!  The therapists and my wife organized a plan, and they brought my horse, Flynn to the hospital parking lot so I could see him, pet him, and tell him my goal.  The experience was amazing, and it put my mental healing into fast drive, not to mention how hard I worked to get my body back in working order.
The hospital released me in February of 2020 after five weeks of in-patient rehabilitation and I continued with therapy at home, during the Covid-19 pandemic that was now spreading with shut-downs looming.  I was able to work remotely and continue therapy and pushed to improve.  I am proud to say I achieved my goal and have been riding Flynn.  I also was able to make a trip back to the east coast in August of 2021 to achieve another goal of body surfing in the ocean, which I didn't think was going to be possible.
Thanks to my family, therapists, horses, and perseverance for helping me achieve my goals.