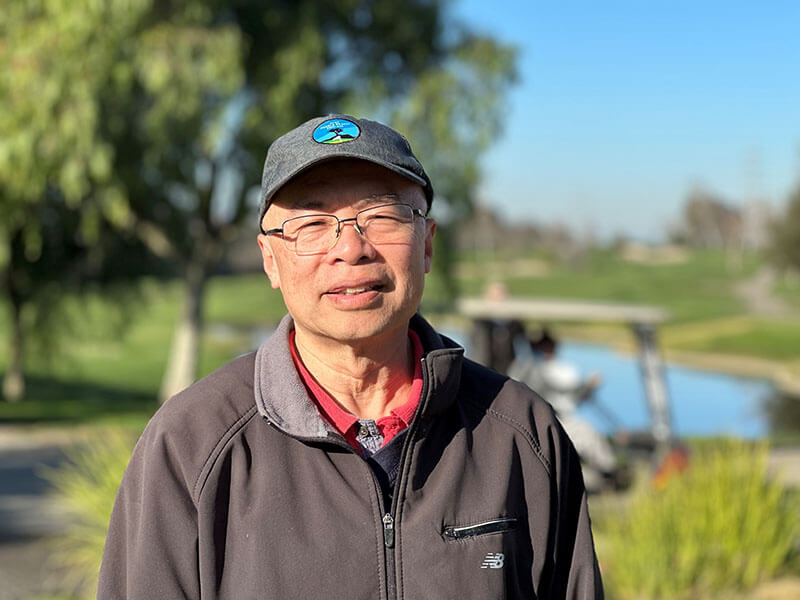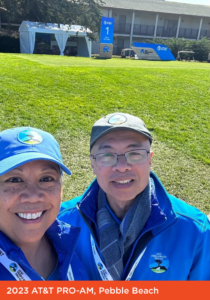 TYPE OF STROKE: ISCHEMIC
Being the Los Lagos Golf Course Tournament Coordinator ensures each day is exciting, and August 20, 2021, was no exception.  As I was getting ready for a 1PM golf tournament, I picked up my cup of coffee and noticed I couldn't grip it.  I felt a little dizzy and my fellow employees had me take a seat immediately.  I was working with Mary, who alerted Scot Hathaway the general manager that something was wrong, and Scot quickly recognized the signs and I remember him saying that I was having a stroke.  He and the team acted F.A.S.T. and called 911.  While the emergency team was on the way, I continued to feel dizzy and really didn't remember what was happening around me.  Once the EMT's arrived, I vaguely remembered walking to the gurney, but had no recall of the ambulance ride, nor anything happening to me in the emergency room.  The next thing I remembered was waking up the following day in the ICU unit of Regional Medical Center.  My brother was contacted and made me aware that I had suffered an ischemic stroke in the right hemisphere of my brain.  The doctors were able to perform a thrombectomy.  This procedure removed the blood clot, enabling the blood to flow to all the critical parts of my brain that the stroke had blocked.  Fortunately, I had gotten to the hospital quickly and doctors were able to help me get on the road to recovery.  I spent 2 weeks in the hospital and was ready to get back to my surroundings and environment.
The next few months were focused on healing and building back my strength and vocabulary.  I was fortunate that I didn't suffer any physical setbacks.  However, my speech was a little slow in returning, and I worked daily on improving it.  I am very thankful that some very close friends offered to have me stay with them for three months so I could heal.  I continued to improve and was anxious to return to work at the golf course.  Working at Los Lagos gives me that inner peace and the feeling of having fun each day.  Coordinating tournaments for local companies and organizations allows me to meet new people in the area.  Having fun is my life mantra and I live this philosophy daily.
Earlier in my career, I was a software engineer for 20 years, working for a number of leading high-tech companies in Silicon Valley, CA.  However, after a while, I realized that I wasn't really having fun, and so I decided to make a life change and was so happy, never looking back. When not working at Los Lagos Golf Course, I enjoy volunteering at events such as the AT&T PRO-AM at Pebble Beach, this will be my 22nd year.  I also enjoyed playing pool and liked the mental skills needed to be a great player, similar to the mental game necessary for golf.  I even owned a pool business for a few years blending my passion with business.  I play in a pool league weekly and am also an instructor.
A stroke can occur anywhere at any time, and I am so thankful that the Los Lagos employees and management acted F.A.S.T. and ensured I was able to get to the hospital so quickly.  Each day takes on new meaning for me, and I work hard to give back and have fun at everything I do.  I'm blessed to have family, friends, and colleagues that are a supporting cast who helped me when I needed it the most!