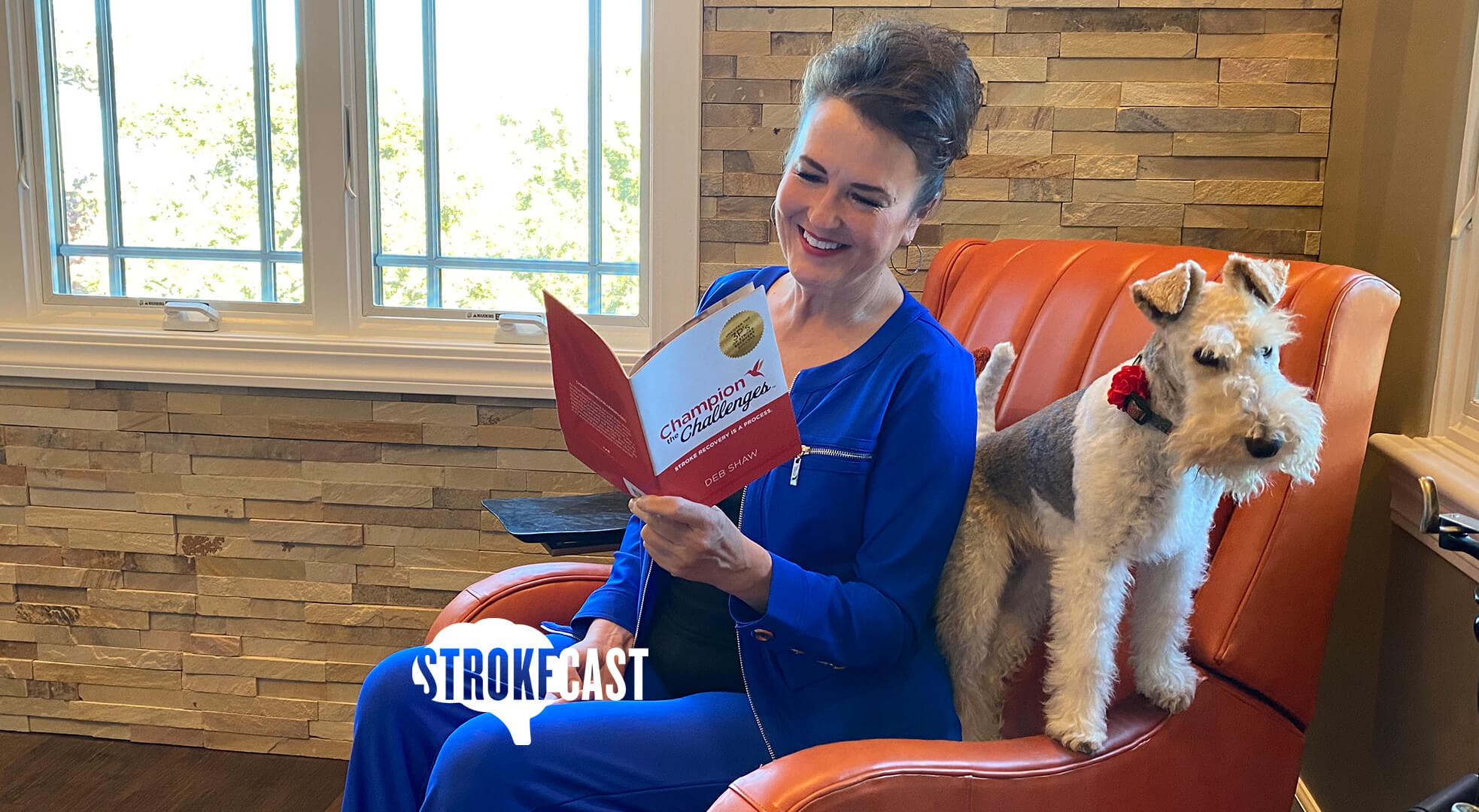 Deb Shaw interviewed by Bill Monroe, Stroke Cast Founder.
Three strokes changed Deb Shaw's trajectory from Cybersecurity sales superstar to stroke survivor and author. During the COVID lock downs of 2020, while others were mastering sour dough recipes, Deb formed a nonprofit organization to provide inspiration and resources to stroke survivors around the world. She shares her journey and how she hopes to inspire other survivors in this conversation.
Deb Shaw was at the top of her career, selling cybersecurity technical products to government customers for a silicon valley powerhouse. Things were going great. Then she had a stroke. And then she had another stroke. And then she had a third stroke, paired with a concussion.
Since then, she started a nonprofit with her husband and has produced more than 10 booklets for stroke survivors to help them navigate their new lives.
Recently, the American Heart Association named Deb their latest Survivor Hero.
Deb shares her journey in this conversation.
If you don't see the audio player below, visit http://Strokecast.com/deb to listen to the conversation.
Strokecast is the stroke podcast where a Gen X stroke survivor explores rehab, recovery, the frontiers of neuroscience and one-handed banana peeling by helping stroke survivors, caregivers, medical providers and stroke industry affiliates connect and share their stories.
Bill Monroe is not a doctor or medical professional of any sort. He's just a marketing guy who now knows way more about neurology and neuroplasticity than any marketing guy should know.
Bill and Bill's guests provide general information, personal stories, education starting points and entertainment. They do not provide medical advice. Do not make any changes to your treatment plan or the execution of your treatment plan without discussing it with your doctor or personal medical team.
Source: https://strokecast.com/2022/05/31/deb-shaw-champions-the-challenges-after-3-strokes/