A Los Gatos couple is organizing an event where attendees can get pro tips on improving their golf swing and on how to recover from a stroke.
Deb and Bob Shaw created a foundation called Champion the Challenges after Deb endured multiple strokes and long periods of rehab. The foundation's website highlights resources available to stroke survivors, including a unique series of guidebooks.
The Shaws are helming the annual Golf 4 Life event sponsored by the Pacific Stroke Association (PSA), set for Sept. 15 at Los Lagos Golf Course in San Jose. The free event is set for 9:30 a.m.-1:30 p.m. and includes a one-on-one golf pro clinic and lunch— both provided by Los Lagos—a putting challenge, three-hole golf and a panel of stroke survivors presenting tips on recovery.
The City of San Jose is providing volunteers, tables and chairs, and its Parks, Recreation and Neighborhood Services department is setting up canopies for shade and additional tables.
Other volunteers will include local physical therapists, speech therapists, nurses doing blood pressure screenings and exhibitors showing off the latest in stroke recovery technology, including acupuncture, virtual reality and adaptive equipment to aid rehabilitation.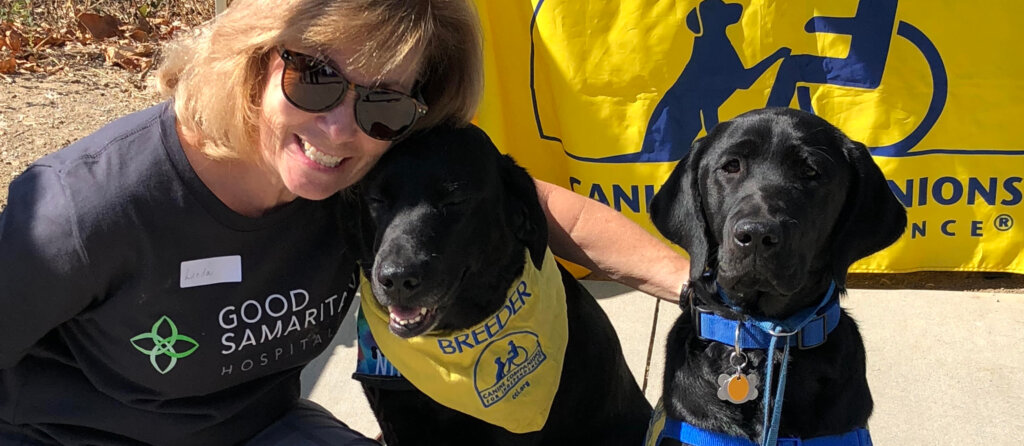 Representatives from Stanford Health Care, O'Connor Hospital, El Camino Hospital, Good Samaritan Hospital, Santa Clara Valley Medical Center and Regional Medical Center will provide information on their stroke rehab services.
This year the PSA, a nonprofit serving Santa Clara and San Mateo counties, asked the Shaws to be honorary co-chairs of Golf 4 Life. The couple says golf is good for visualization and motor skill development, which are important aspects of recovering from a stroke.
"We really want to showcase the tremendous talent and resources there are available to help stroke survivors, including health care virtual reality headsets," says Deb. "We often hear survivors say that they can't play golf anymore. We're here to show them that there are many ways they can enjoy aspects of the game again."
"One of the most exciting developments is from a company called Power Golf Club," Bob adds. "They are NASA engineers out of Oakland. They have an adaptive club that has a button you push and a piston hits the golf ball. It's super accurate and people love it. It can inspire someone to keep active in the game, even though it requires no swing."
Stroke survivors at any stage in the rehab phase, from recent occurrences to those who've been recovering for 10 to 15 years, are invited to the event, along with their caregivers.
"It doesn't matter if you're in a wheelchair or a walker," says Deb. "This event is a great equalizer. It breaks down barriers. And it's an outdoor event that gives people an opportunity to network and meet other stroke survivors, as well as golf pros and medical professionals." Golf 4 Life will also introduce attendees to providers like Auxilio-Homeaide (AHA home health care), Real System Health Care VR, Power Golf Club, Hope Neuro-Acupuncture Rehabilitation, Centre for Neuro Skills and Canine Companions.
"We want to keep innovation at the forefront," says Bob.
In the past the event has featured keynote speakers, but this year three panelists will present their unique stroke recovery stories and tips on how they are meeting their challenges. The panelists will also be taking questions from attendees.
Los Lagos Golf Course is located at 2995 Tuers Road, San Jose. Pre-register for Golf 4 Life at playloslagos.com, or contact Rosemarie Hernandez at 408361-0250, ext. 31, or rhernan- dez@playloslagos.com.
Cambrian Resident · 3 Sep 2021 · By Laura Ness Correspondent
Golf – Sports