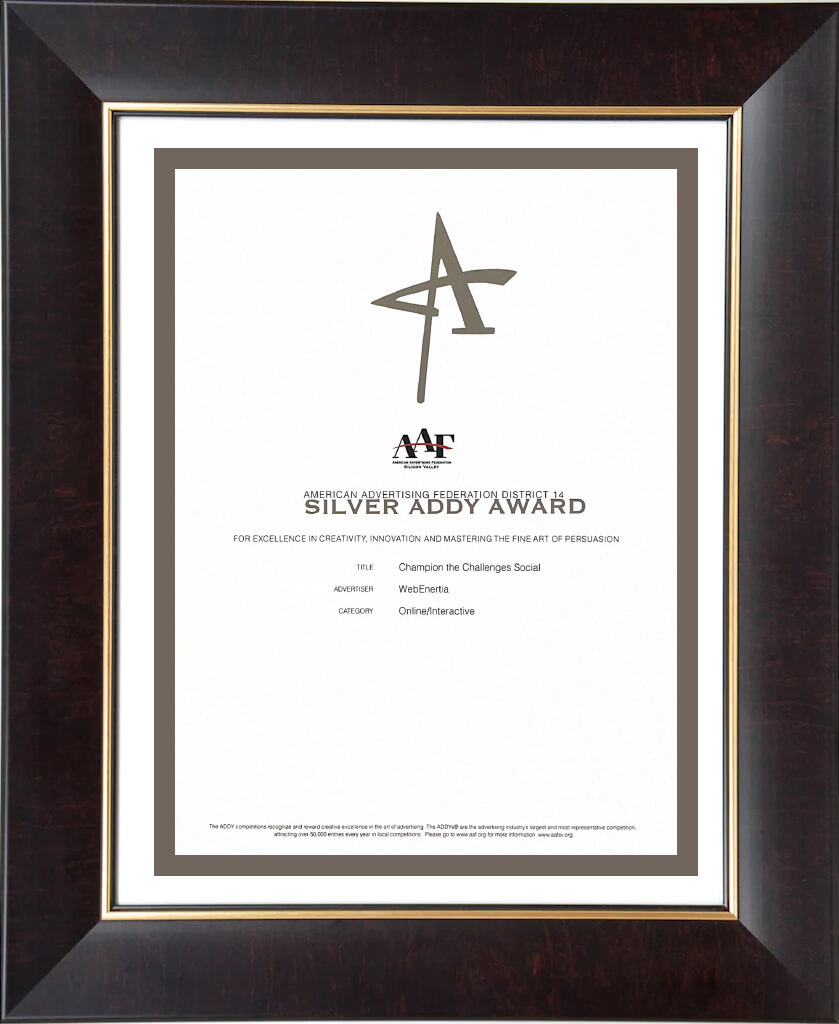 We are proud to announce that Champion the Challenges recently won an award at the Addy Awards show! 
Competing against the best advertising agencies in Silicon Valley, WebEnertia has been recognized for its social media campaign in partnership with Champion the Challenges by the 2021 American Advertising Awards. 
As the Silver Addy winner in the Online/Interactive category for Social Media, the campaign was commended for its strategic use of template designs, layouts, branding elements, community management, and education, while also showcasing the cohesion of the social strategy in launching Champion the Challenges' new website. 
Every year, the American Advertising Awards recognize and reward the creative spirit of excellence in the art of advertising. The American Advertising Awards is one of the industry's largest creative competitions, attracting nearly 35,000 entries each year. 
The social campaign was a strategic element in bringing awareness to Champion the Challenges as a growing nonprofit based in Silicon Valley by highlighting the values and stories that unite the nonprofit's mission to serve stroke survivors. To generate social media buzz, WebEnertia targeted survivors, caregivers, friends, families, and health professionals. The goal of the campaign was to create a community of those affected by stroke and share knowledge on prevention and recovery. The agency also interacted with and showcased influencers, highlighting their stories of overcoming stroke adversity.
The award recognition Champion the Challenges values and story as a nonprofit, making them an authoritative figure in the stroke community. 
We would like to thank the American Advertising Federation and our followers for this recognition, and we would like to join in congratulating all of the other winners.