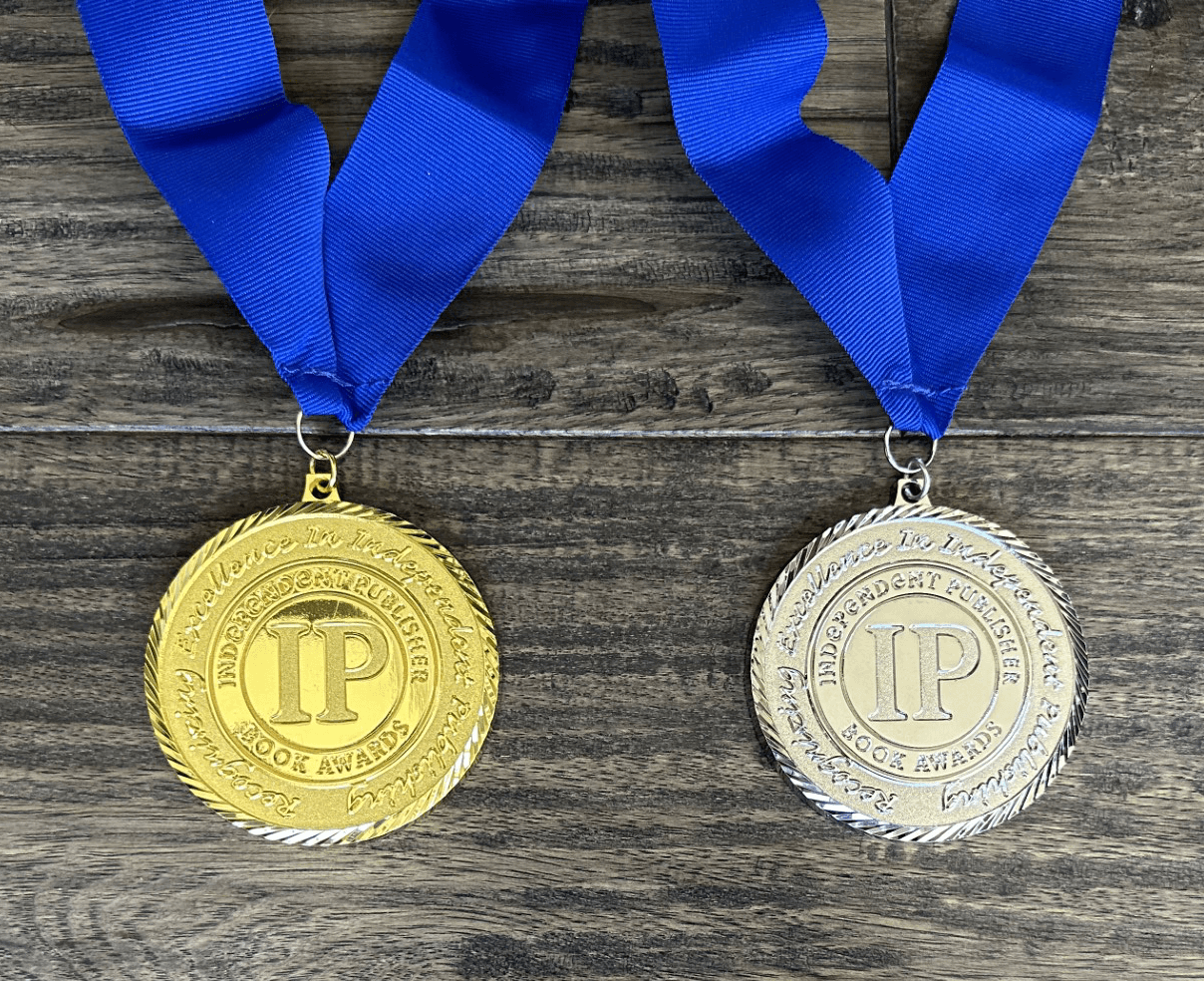 Nonprofit Foundation "By Stroke Survivors for Stroke Survivors" Wins Gold Medal for Website Publishing, and Silver Medal for Self-Help Booklet Series for Stroke Survivors
SAN JOSE, Calif., Aug. 2, 2023 /PRNewswire/ — Champion the Challenges, a nonprofit foundation committed to Inspiring Stroke Survivors, has been awarded a Gold Medal for Website Publishing and a Silver Medal for a Nonfiction Book Series by the IPPY Awards, the country's leading awards program for the recognition of independent publishers.
"Champion the Challenges is extremely proud to earn these 2023 IPPY Medals for Website Publishing and Nonfiction Book Series, as these awards reflect the best in independent publishing each year," said Deb Shaw, Co-Founder and President of Champion the Challenges. "We have worked hard to share our booklets and Stroke Survivor stories for free with more stroke trauma units at area hospitals including Good Samaritan, Stanford Medicine Health Care, El Camino Health, Santa Clara Valley Medical Center, Regional Medical Center, and O'Connor Hospital, so this recognition for quality independent publishing will help us drive greater awareness and demand for these booklets and services."
Champion the Challenges has published 13 self-help booklets for stroke survivors and their families, which are available in hard copies and e-book format on the Foundation's award-winning website. They distribute the booklets for free to area therapists, nurses, and families to share with stroke survivors. The booklet series includes such popular titles as, "Exercise Your Recall," "A Happier You," and "Words of Inspiration," and many more Quick Read Booklets TM to help stroke survivors facilitate their own self-improvement efforts. The booklets are also available in audio versions directly from the website, read by Deb Shaw, a three-time stroke survivor herself.
The Independent Publisher Book Awards were conceived in 1996 as a broad-based, unaffiliated awards program open to all members of the independent publishing industry. The awards are open to independent authors and publishers worldwide who produce books intended for an English-speaking audience. The awards are intended to bring increased recognition to the thousands of exemplary independent, university, and self-published titles published each year.
The IPPY Awards reward those who exhibit the courage, innovation, and creativity to bring about change in the world of publishing. Independent spirit and expertise come from publishers of all sizes and budgets and books are judged with that in mind. Gold, silver, and bronze medals are awarded to winners in national subject categories, regional categories, and e-book categories.
The IPPY Awards annual contest is organized by Jenkins Group Inc., a publishing services firm based in Traverse City, Michigan. For more information about the 2023 IPPY Award medalists, please visit: https://ippyawards.com/172/medalists/2023-medalists-1-53/2023-medalists-54-88
For Media Inquiries:
Lumina Communications for championthechallenges.org
champion@luminapr.com
SOURCE Champion the Challenges