The 3P's of Stroke Rehabilitation—Reimagined
Patience
Being patient with your progress during rehabilitation
Positivity
Remaining positive no matter what happens or how you feel that day
Practice
Practicing what you learned in therapy to keep improving
Applying The 3P's to Your Life
Here's a fun exercise to get you started: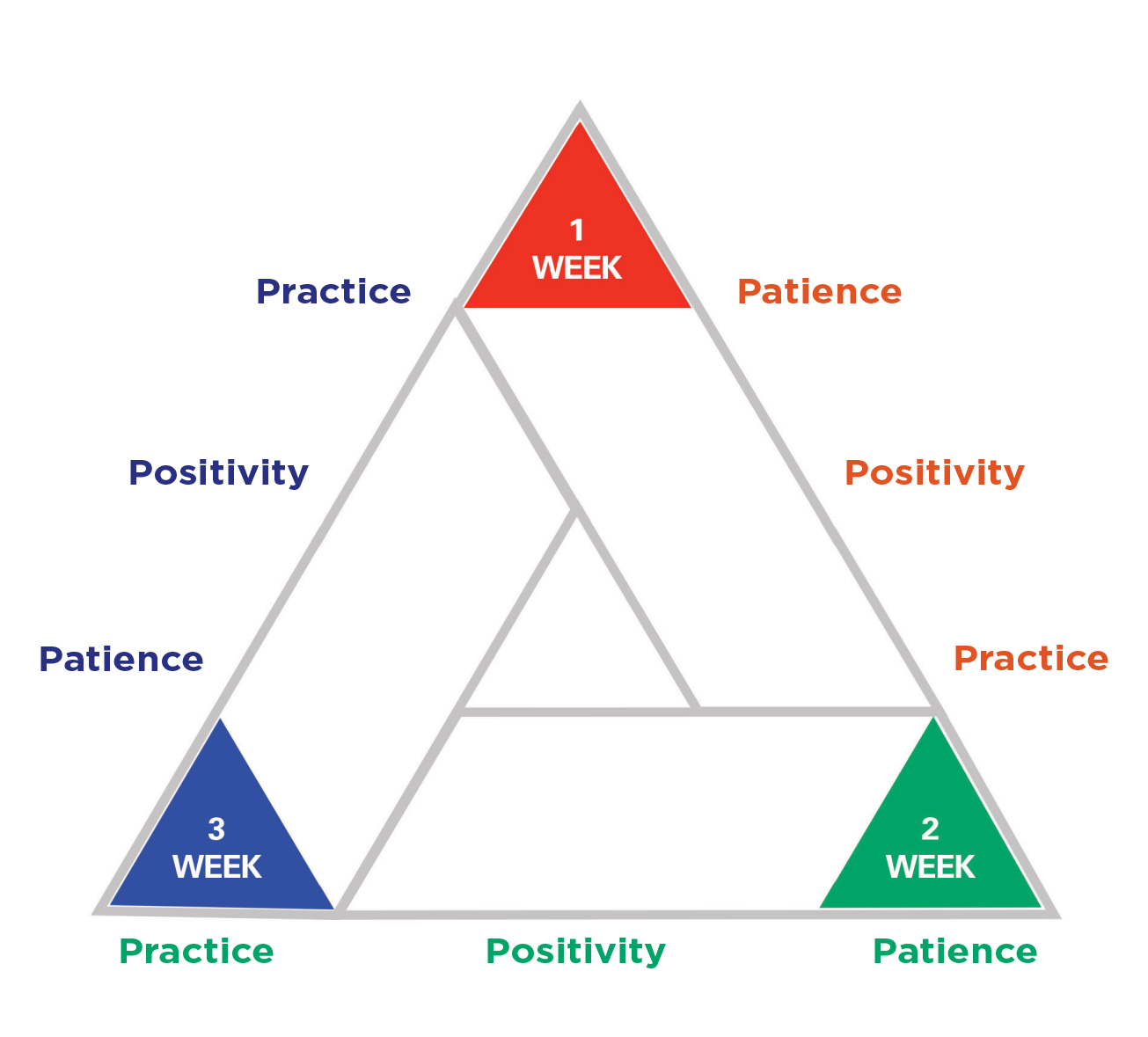 Patience
Name two new things you learned or can do this week. For me, printing and cursive writing also to walk without leaning.
Positivity
Pick a subject you are passionate about and focus on it mentally and physically all week. For me it was nature, my hummingbirds.
Practice
Spend 20-30 minutes each day on an approved therapy, and reward yourself when finished. For me, a reward is chocolate!
Practice
Listen to 30 minutes of positive and inspiring speakers. For me, it's Zig Ziglar.
Positivity
Ask someone this week — What makes them happy? I had someone answer "a good cup of coffee."
Patience
Name one thing you want to stop doing, because it isn't helping you with patience. For me, it's easily getting frustrated.
Practice
Determine what gets you excited and motivated in life, and remember it, then use it often!
Positivity
Compliment three people this week and see how good it feels.
Patience
Listening well, and seeking to understand the topic is a great way to build patience.